Take The Stress and Overwhelm Out of Growing Your Service-Based Business.
If a former Taco Bell fry cook can start and grow multiple 6 & 7-figure service-based businesses and then help generate $300M+ in sales for hundreds of other businesses, maybe he can help you too.
Are You Feeling Burned Out Trying To Scale Your Service-Based Business?
These are some of the things that kept my clients up at night before we worked together.


My revenue is unpredictable.

My marketing strategy isn't working.

My cashflow is a rollercoaster.

I don't have a predictable online strategy.

I'm overwhelmed with technology

I'm not generating enough leads who are ready to buy.

I haven't taken a vacation in years.

I'm not sure I can really grow the business.
I'm wearing too many hats.

I can't delegate tasks to my team. (or What team?)

I'm missing time with my spouse/partner/family.

I can't find good people for my team.

I can't delegate tasks to my team. (or What team?)

I can't sustain momentum in the business.

My online presence/digital marketing is not bringing in business.

I'm struggling to stay focused.

Hey, My friend. I've been there too.
Don't you deserve a plan, process and partner to help you scale so you don't have to do it alone?
There Are Three Keys To Scaling Faster

Without Burning Out.
Clarity
You need a clear plan on exactly what to do next to get to the next level in marketing, sales, or people.
Confidence
You need guidance from someone who has done it so you won't have to do it alone.
Capability
You need the plan, playbooks, and processes to build a team that can execute.
As A Service-Based Entrepreneur, You Deserve...


A business that can run without you someday

Predictable Sales and Increased profits

Peace of mind (and maybe a little more sleep)

More time freedom (so the business doesn't own you)

To build wealth for yourself and their family
Here's How Darrell Helps You.


Step 1: Discover
Book a call so we can discuss where you are stuck and where you want to go.
Step 2: Dissect
We'll audit your marketing and sales strategy for quick wins you can use in 30 days or less.
Step 3: Design
We'll provide the plans, processes and playbooks that will help you get results fast.
Step 4: Deploy
We will execute, review, analyze, plan then repeat until your goal is reached.
Notice: There's a reason 95% of businesses don't scale.
If you're not committed, coachable, decisive and resourceful, do not book a call.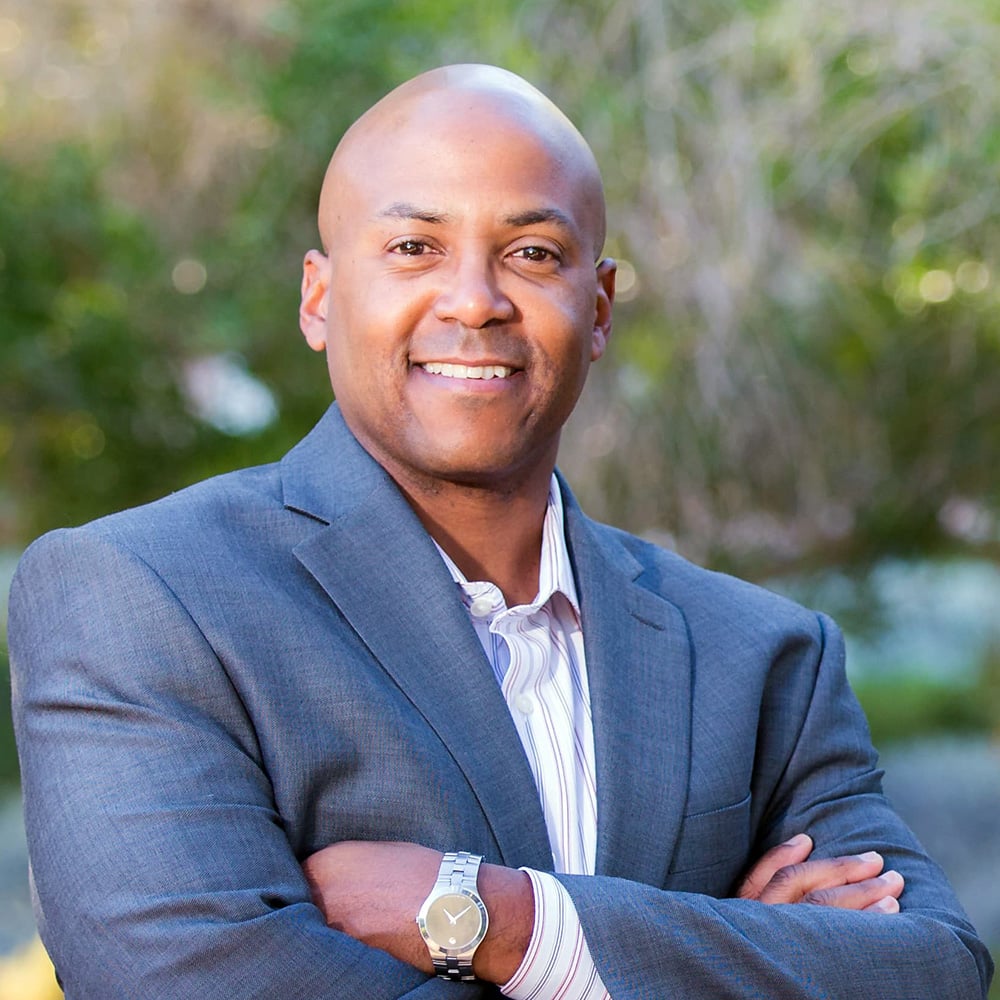 Darrell Evans is a serial entrepreneur, investor, and Co-founder of Yokel Local Internet Marketing (Digital Marketing Agency). There, he and his team have helped businesses generate over $300M in revenue online. He's personally started and/or operated 6 businesses since the age of 20.
In 2019, he launched The MindShift Podcast, is the CEO of MindShift Business Academy (launching soon), and has been teaching his marketing, sales, and business strategies since 2003.

He is passionate about entrepreneurship and shares best practices and strategies on podcasts weekly. He loves to help business owners accelerate growth using his proven frameworks that have helped him and hundreds of other businesses scale 7 and 8-figure businesses while building a business that serves them.
What People Say About Darrell and His Team
"...invaluable to our lead generation efforts. We have worked with them over the years and have seen an increase in our qualified leads and closed sales."
"Darrell is one of the BEST visionaries and sales professionals I know! He is extremely knowledgeable of all aspects of internet marketing. I HIGHLY recommend Darrell!"
"I worked closely with Darrell for 4 years. He continually focuses on moving the needle on things that matter for revenue generation."
"I received a consultation about my business that was worth the thousands of dollars I wasted spinning my wheels. He gave me a plan I can actually use."
Frequently Asked Questions
Is this call free? (Read this)

For a limited time, Darrell is discounting discovery calls by $900 for the first 10 candidates per month. The standard rate for a strategy session/coaching call is $1,000.
Are you a coach or consultant?

Darrell offers results-based coaching programs and also offers strategic consulting/fractional CMO services for 10-12 clients each year.
How do you get paid if we work together?

There are two options:
1. All Coaching programs: Flat fee (paid in full or payment options)
2. Consulting/Fractional CMO: Flat fee and/or Results-based revenue-sharing agreement.


3. Agency: Retainer and/or retainer + performance.
How do I know if I'm qualified?

If you've been in business for at least two years, are doing at least $75k in revenues annually, are decisive, committed, and resourceful, you are likely qualified. This is not for startups with no revenue yet. I hired my first coach at $81K in sales at the end of my first full year as an entrepreneur. It changed everything.
Why are you doing this?

1. Most entrepreneurs own a job they hate and they'd rather own a business that they love. (That was once me.)
2. I've figured some things out and know there's a better way for you.
3. Impact and legacy. (Business is my Hall of Fame.) 😁
Are you a venture capitalist investing in my company?

No. Though, though I am an angel investor and have access to investors, my primary interest is in helping you grow a business that serves you, not taking over your company. If you are considering a strategic minority equity partner, I am interested in the right opportunities and businesses. We can discuss.
FREE AUDIO REVEALS "5 Critical Mistakes Keeping Entrepreneurs Stuck and Overwhelmed (and what to do about it)."
Starting a business is the easy part. Growing a business that serves you, instead of trapping you is tough. This will help.