Episode 38
Brian Pearson CFE has been in the franchise industry for over 21 years and attained his designation as a Certified Franchise Executive in 2007.
He began his franchise career with Millicare Environmental Services, and then moved on to Cendant Corporation and excelled with President's Club recognition with Jackson Hewitt Tax Service moving twice to develop multiple regions of the USA through franchise sales, conversions and acquisitions.
Brian has been a business owner since 2007 in franchise consulting, coaching, market planning. He has a specialty in the restaurant industry, medical spas, automotive franchises, commercial real estate, fitness concepts, franchise portfolio management and diversification to seasoned client operators and developers.
Brian is an active motorcycle rider enjoying his Indian Chief motorcycle whenever possible, a dining enthusiast, cigar connoisseur, an avid sportsman and sports fan and a top consultant.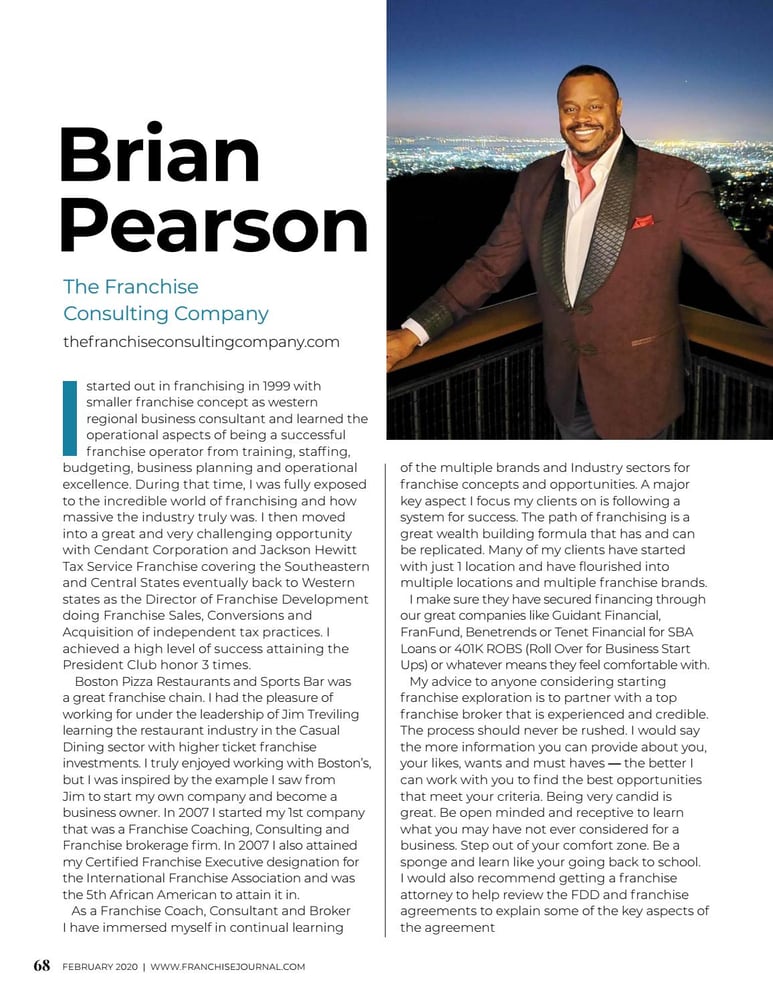 Topics Discussed:
The shift from employee to entrepreneur
How mentorship played in his journey
Lessons learned from early discipline
What happens when you don't have a plan
How to avoid the "Sara Lee Syndrome" and thrive
Surviving the 2008 recession after just launching his business in 2007
The diversification opportunity for investors and business owners in today's climate
Brian takes you through a Franchising 101 Crash Course if you've ever considered starting a franchise
Two of his favorite passions: cigar and motorcycles


Resources Mentioned:
Are you subscribed to this show yet?
If not, I'd love to encourage you to do so today so you don't miss an episode. Click here to subscribe on iTunes.
While you're there, be sure to leave us a rating and review.
This show is sponsored by The MindShift Podcast Store.
Learn more about the show at www.themindshiftpodcast.com

Get business growth coaching from Darrell Evans at https://www.darrellevans.net