Empower your Inner Millionaire with Christine McCarron
Episode 44
At the age of 50, Christine McCarron thought she's missed her opportunity. An epiphany led her to realize that she's only just begun. This prompted her to reset her goals and get busy in the real estate investing game.
She's the author of Empower Your Inner Millionaire: A Woman's Guide to Financial Independence through Real Estate Investing.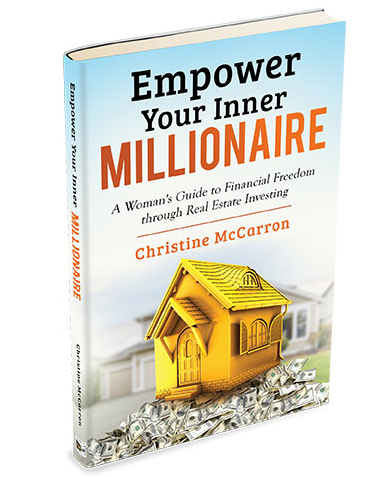 In the episode, Christine shares:
Lessons learned from early mistakes in real estate investing
The mental shift of becoming an investor
Influences that helped her navigate her journey
The importance of cash flow
Strategies that anyone can use to retire one year earlier


Resources mentioned
Connect with Christine
Rate, Review, & Subscribe on Apple Podcasts
Please consider subscribing, leaving a rating, and review.
Also, if you haven't done so already, join the free MindShift Community to connect with other like-minded people.