How to Save $30,000 in Taxes with Tax Planning Expert, Ronica Brown
Learn to turn your business into a cashflow vehicle.

- Ronica Brown, CPA/Tax Planning Expert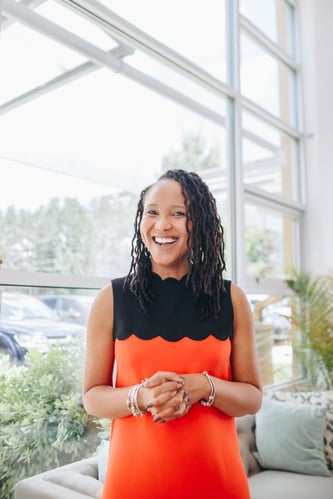 Ronica Brown, CPA & Tax Planning Expert
Episode 41
Ronica Brown is a tax planning expert and certified public accountant (CPA) whose passion for entrepreneurship emerged at the young age of nine. Ronica holds a master's degree in accounting and taxation from Kennesaw State University.
Prior to launching Ronica Brown Agency, she worked in corporate tax planning and compliance for over 10 years where she helped fortune 100 corporations to reduce their tax liability.
The Ronica Brown Agency specializes in tax planning strategy and tax consulting. The team works collaboratively with executives and business owners to save at least $30,000 on their taxes.
Her team's approach is to deliver the most lucrative tax planning strategies that are designed to maximum tax reduction and wealth creation.
Topics Discussed
Tax secrets behind the curtain of one of the nation's largest companies
What to do first before you think about tax planning strategy
A critical shift in think for most business owners
The only time you should be afraid of the IRS
Something you might not know about documentation requirements
And much more


Connect with Ronica
Rate, Review, & Subscribe on Apple Podcasts
Please consider subscribing, leaving a rating and review.
This helps me support more people — just like you — to shift their minds so they can shift their results.
Click here, scroll to the bottom, tap to rate with five stars, and select "Write a Review." Be sure to let me know what you loved most about the episode!
Also, if you haven't done so already, join our email list so you never miss a show. Subscribe now!