The Beyond Intention Paradigm with Daniel Mangena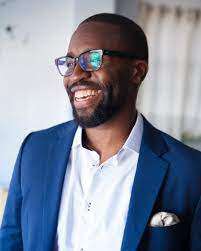 Episode 51
After receiving a late diagnosis of Asperger's and experiencing what can only be described as life-shattering trauma at the age of just 20, Daniel Mangena spent the next seven years struggling to keep these revelations and events from spilling into every area of his life. As a result of his struggles, Daniel built a simple, four-step system called the Beyond Intention Paradigm.
Initially built as a lifeline grappling with suicidal thoughts, Beyond Intention was born, transforming Daniel's life from misery to celebration. Through his own struggles, Daniel found a path to lasting joy and purpose and he wants nothing more than to share the tools that saved his life. To that end, he lives by this mission statement:
"To Spearhead an evolutionary uplift in universal consciousness by awakening people to the importance of their unique role. This that is already encoded in them by way of a deep and often ignored or undervalued passion defined as their Dream."
Topics Discussed
Making and losing $1 million dollars twice
The diagnosis
Grappling with suicidal thoughts
The common dominator to success and failure in your life
The Beyond Intention Paradigm (Acceptance, Clear Energetic Bonds, Attitude of Gratitude, Witness and Celebrate What we Created in our Lives


Resources Mentioned
Dan's Free Gift: http://dreamwithdan.com/bib (Beyond Intention Basics)
Breaking the Habit of Being Yourself, Joe Dispenza (Book)
The Power of Now, Eckhart Tolle (Book)
Rate, Review, & Subscribe on Apple Podcasts
Please consider subscribing, leaving a rating, and review.
Also, if you haven't done so already, join the free MindShift Community to connect with other like-minded people