Episode 23
As I headed into my junior year of high school, I was chasing a football goal but had a few things stacked against me.
Enter a man, ​coach and mentor who helped me shape a mentality and work ethic that has led me to a great number of outcomes in my life beyond sports.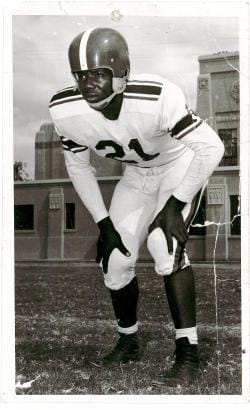 Photo credit: Southern Nevada Football Hall of Fame
His name was Coach Overton Curtis
The principle is: Do The Reps!​​​​

Coach Curtis passed away in 1991 and was inducted into the Southern Nevada Sports Hall of Fame in 2017.

In this episode, I share a few thoughts about what most successful people have in common.
4 steps to getting the success you want:
You need a coach
You must do what they tell you to do.
You must be willing to experience the pain, then review your results so you can tweak and modify
Do more of what works and less of what doesn't.


Are you subscribed to this inspirational podcast yet?
If not, I'd love to encourage you to do so today so you don't miss an episode. Click here to subscribe on iTunes.
While you're there, be sure to leave us a rating and review.
This show is sponsored by The MindShift Podcast Store.
Learn more about the show at www.themindshiftpodcast.com
Learn more about Darrell Evans at https://www.darrellevans.net