You can dwell in failure…at some point you have to release the liability to yourself.

Jeremy Kean
Episode 10
After finding himself in bankruptcy, Jeremy Kean had to overcome failure and went on to build a thriving business around laundry detergent.
Diagnosed with ADHD at 18, he went on to build a successful career in real estate and mortgage lending in his 20's.
In his 30's though, he went bankrupt and had to figure out how to overcome failure. Starting over, he moved to a new state.
A few years later, it would be a household commodity that would change his life.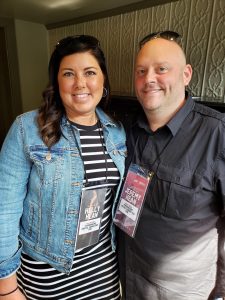 In this episode, we discuss:
How he dealt with his ADHD diagnosis at 17
How not having boundaries fueled his success
The early days of internet marketing in the mortgage industry
Something about throwing up about Microsoft Publisher and throwing up
How he creates a visions and breaks down the steps to achieving the goal
Why pushing yourself outside your comfort is critical
Recovering from Bankruptcy
How he approaches making lots to decisions and why it's okay to fail
The real job of the Entrepreneur (as he sees it)
Growing a fundraising company with laundry detergent


Connect with Jeremy