Starting a Profitable Side Business while Employed with Vanessa Zamy
Keep it simple, then keep it movin'!

-Vanessa Zamy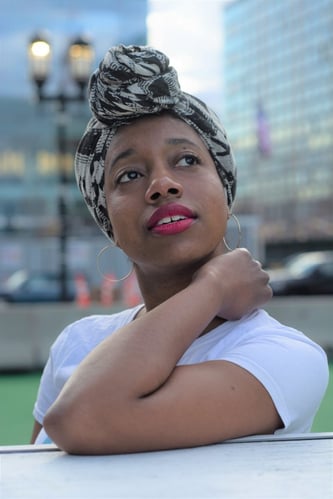 Episode 47
If you're still working a 9 to 5 but have dreams to grow a side business while working your day job, you're in the right place.
Vanessa Zamy is a business expert, keynote speaker, and bestselling author dedicated to helping full-time employees transition to entrepreneurship by starting a side business while employed.
Her consulting company, Your Vision's Catalyst, coaches and advises 9-to-5ers on how to build a profit-producing, purpose-driven business without the overwhelm. It's not hustling that's bad, it's how you're hustling that they fix.
With a focus on efficiency and effectiveness, Vanessa Zamy works with you as a new entrepreneur on taking care of your life while also taking care of business.
Vanessa's background includes a Management Science and Engineering Degree from Stanford University, and strategic leadership roles at Fortune 500 companies.
Topics Discussed:
The day she didn't want to get out of bed
Her journey to entrepreneurship
How to build a profitable side hustle
The common trap most solopreneurs fall into
Her "Hot Mess" moment
The power of one person in your life (dark times)
How to avoid overcomplicating your business


Resources mentioned
Connect with Vanessa
Rate, Review, & Subscribe on Apple Podcasts
Please consider subscribing, leaving a rating, and review.
Also, if you haven't done so already, join the free MindShift Community to connect with other like-minded people.