Bettina Beaucamp: Could Altruism and Gratitude be your Best Insurance Against Covid-19?
Episode 32
My guest today is Bettina Joy Beaucamp.
She's a Transformation Expert, Burn-Out Coach, Advanced Instructor of Ortho-Bionomy, Human Design and Neuro-Science Geek.
Bettina has navigated the territory of burn-out several times.
While there is no "one-size fits all" self-care or recovery protocol.
Bettina shares strategies to get balanced, healthy in today's Covid-19 crisis.
She's learned a lot in 36 years in private practice & more than 3 decades as a teacher.
Today, she'll share how to feel safe, supported and inspired so you can transform your life.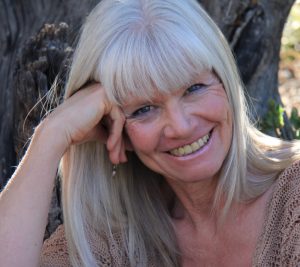 Bettina Joy Beaucamp
Disclaimer: Bettina is not a medical doctor. She is sharing from her extensive work as a health care practitioner, personal experience and all of the research she has done. Everyone needs to make their own assessment of what is right for them as well as discuss whatever they may decide to take or do with a trusted health care professional of their choice.
Topics discussed in today's show:
The body's stress response in the cells and mitochondria and how that impacts the immune system
A rarely talked stress response "tend and befriend"
Why contribution is one of the most important human needs.
Is altruism one of the most important avenues to become stress and immune resilient
Why it is important to stay connected during this time of social distancing
The need for sound sleep and how people can get there
Basic dietary ideas to help the immune system
Supplements, herbs and homepathics not talked about much in the mainstream media
Activities and strategies to handle this time of stress and "pause"
The bright side of this whole situation and our possibilities for evolution as a species.


Resources from today's show:
Bettina's LinkedIn Profile
Bettina's article: Tips & Resources for Your Health & Sanity During Covid-19 LockDown
Bettina's website: www.CE-Credit-Now.com
Herbal treatment for Coronavirus Infections by Stephen Harrod Buhner
Like today's show?
If so, be sure to subscribe to be notified so you never miss a show. If you had an a-ha moment, we'd love to hear about it. Use the hashtag #themindshiftpodcast and tag Darrell using #mrdarrellevans on his social channels below.
Connect with Darrell on Social Media:
Instagram
Facebook
LinkedIn
Twitter

Need a coach? Apply to with Darrell: www.darrellevans.net
This show is sponsored by The MindShift Podcast Store