De 'Borah Fortune Stott on The Unstoppable Factor
It is my true and most heartfelt belief, there is NO excuse to accept a life of mediocrity!

De 'Borah Fortune Stott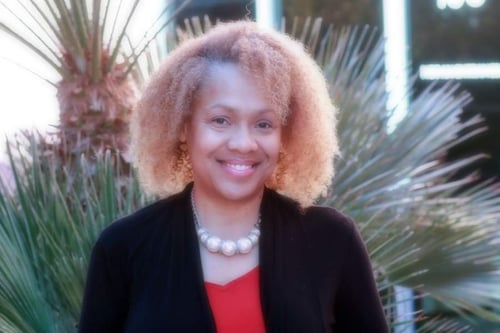 Episode 16
My guest today believes there is no excuse to accept a life of mediocrity.
But in 2007, her world came crashing down in a major way.
She describes her situation as going from the mountaintop to the valley to the alley.
She found herself sleeping in her car at truck stops because she couldn't afford hotels at the time.
She accepted the challenge of learning social media marketing at 42.
This helped her start and grow her first online community, Girlfriends Creating Wealth.
De 'Borah Fortune Stott is passionate about changing lives from the stage and the microphone as the co-host of the PowerHouse Experts podcast.
Topics we discussed:
Her journey as an entrepreneur
Surviving a business collapse
The mind shifts she made helped her recover
The love letter she wrote to herself
Her Encouragement of a friend
The 3 keys to the Unstoppable Factor


Connect with De 'Borah Fortune Stott
Are you subscribed to this inspirational podcast yet?
If not, I'd love to encourage you to do so today, so you don't miss an episode. Click here to subscribe to Apple Podcasts. Also, be sure to leave us a rating and review.
Learn more about Darrell Evans at www.darrellevans.net
This show is sponsored by The MindShift Podcast Store.